Product Information
CREATE TOGETHER
Use a second remote controller and fly with a friend to enjoy greater control of the drone. With two controllers you'll be able to achieve shots you never thought possible. For example: One person can pilot the drone, while the other aims the camera.
THE NEXT EVOLUTION OF AERIAL CAMERAS
The inspire 1 is fitted with an advanced Zenmuse X3 camera for you to capture the best aerial views possible. It shoots video at up to 4Kp30 or 1080p60 and takes crisp, clear 12 megapixel stills. The curved 9-layer lens design helps eliminates distortion, while the 20mm focal length gives your shots an incredible wide angle results.

AERODYNAMIC TRANSFORMING DESIGN
Transform the way you shoot with the inspire 1 drone. This cutting-edge drone features ultra-strong and lightweight carbon fiber arms that lift out of sight to give you the freedom to capture unobstructed shots from every angle. The drone's aerodynamic design gives you enhanced control with increased flight efficiency for prolonged flight times.
LIVE HD VIEW
See what exactly the camera sees in beautiful 720 HD quality on your mobile device. For the first time ever, DJI's Lightbridge technology has been integrated into the remote control so that you're able to adjust the camera settings in real time and frame the perfect shot from up to 2km away.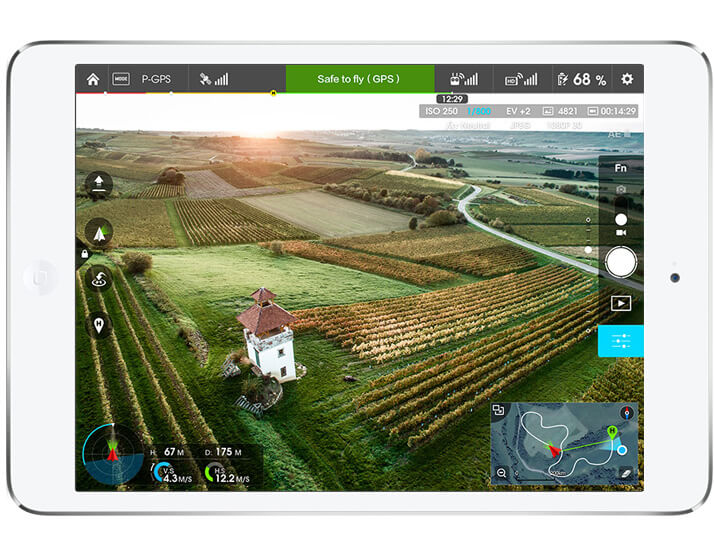 FULL-FEATURED MOBILE APP
Enjoy complete control of your camera and flight settings, all from your mobile device. The Intelligent flight battery will also notify you of the amount of power needed to return in real time.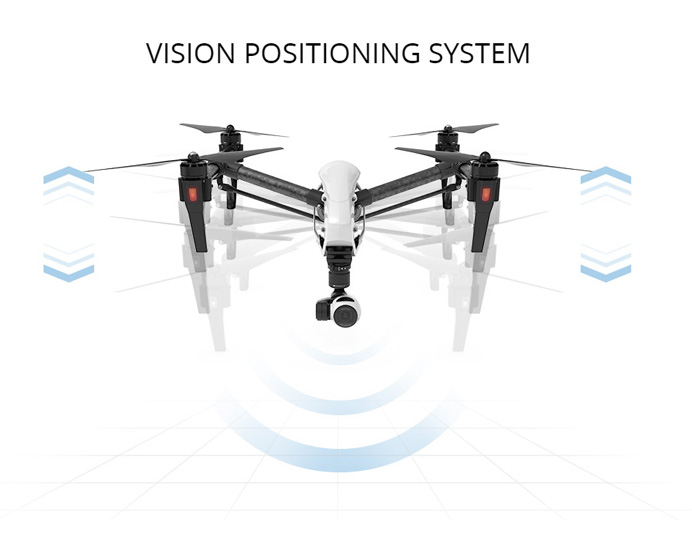 INDOOR FLIGHT
Incorporated with the latest vision positioning technology, the Inspire 1 combines visual data and sonar waves to detect variances on the ground and its current altitude so you can fly low to the ground and even indoors.
HOVER WIHTOUT GPS
This technology allows the Inspire to hold its position, hover when the controls are released, and respond to your commands even in GPS-free zones.
Features:
The everything you need kit includes an extra controller, two tablet sun shades, two extra TB47 batteries, an extra set of spare propellers, a battery heater and a battery charging hub totaling an incredible £950!
New quick locking propellers
Increased motor performance providing a greater sense of control.
Included professional 4K camera and 3-axis stabilization gimbal
Live, wireless HD video transmission via DJI Lightbridge
Dedicated remote with flight and camera controls
Vision Positioning system for GPS-free or indoor flight
Powerful app to adjust camera settings, edit videos, and more
Perfect for high-level shoots and professional sets
What's in the box?
1 x DJI Inspire 1 V2
1 x Remote Controller
1 x Camera with Gimbal
4 x Propeller Pairs
1 x Battery
1 x Battery Charger
1 x 16GB SD Card
1 x ND4 Filter
1 x Manual
1 x Power Cable
2 x micro USB Cables
1 x Remote Controller Charging Cable
1 x Harness
1 x Camera with Gimbal Box
1 x Carrying Case