Product Information
This bundle includes :

ProFlight Mavic Pro Hard Waterproof Case - Similar To Pelican Case

1 x DJI Mavic Pro 3830mAh Rechargeable Intelligent Flight Battery
2 x DJI Mavic Pro 8330 Quick-release Folding Propellers - Part 22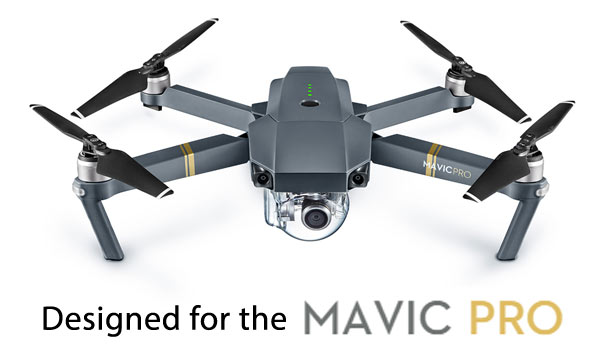 Keep your drone safe and protected while making travelling more convenient. Designed to carry the DJI Mavic Pro, this compact hardshell case from ProFlight provides plenty of space and protection to help you take your drone with you.
With an appearance that resembles a small briefcase, this case is extremely easy to carry and take with you. Offering shock protection, your drone and accessories are protected from knocks, bumps and even falls.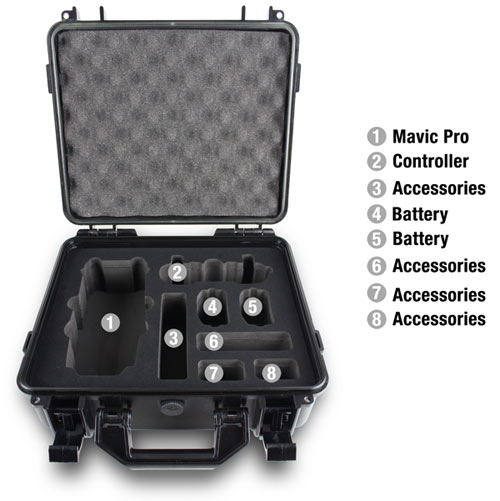 FIT FOR COMMERCIAL USE
With such a high level of protection, the ProFlight hardshell carry case is ideal for commercial use. If you store your drone in the back of a van, this case prevents any damage from loose tools or equipment during your journey as well as protecting your equipment round sharp bends.
ULTIMATE PROTECTION
This hardshell case delivers a fully padded interior to help keep your equipment snugly in place. Preventing items from moving around inside, the pre-cut foam interior helps to dampen any blows, ensuring everything remains safe and secure. Eight partitioned sections give you enough space to store your drone alongside accessories, cables and more.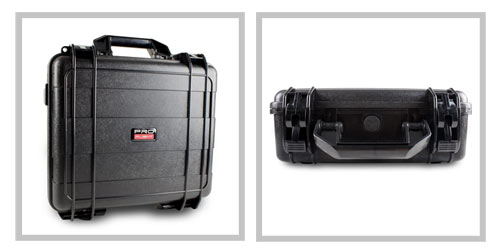 AS TOUGH AS IT LOOKS
The hard plastic outer shell provides an extremely tough case for your equipment, delivering the first level of protection. Two heavy duty clips secure the lid in place while two points also offer the option to attach padlocks, ideal for travel.
An airtight lock helps to keep everything inside dust and water free, perfect for working in dusty environments such as building site or even the beach.
PERFECT FOR TRAVEL
The ProFlight hardshell case is also designed to make travel easier. With such a compact size, taking this case with you is easy while the sturdy carry handle makes carrying it comfortable and convenient.
FEATURES
Tailored to suit the DJI Mavic Pro
Shock resistant foam interior reduces damage to your drone and accessories
Spacious design provides plenty of room for batteries, controller and more
Tough design
Waterproof outer shell
Strong carry handles for easy lifting
Heavy duty lock clips
Hook positions perfect for securing with padlocks