Product Information
THE GOLD STANDARD
Fly in First Class with the Rolls Royce of the drone world - the DJI Phantom 4: Gold Edition.
Nestle in the lap of luxury with this beautifully crafted drone, exclusively from Drones Direct.
BEAUTIFULLY DESGINED
This is what happens when you coat a DJI Phantom 4 in gorgeous 24-carat gold. Beautiful, isn't it?
You won't find this masterpiece anywhere else, so it's unlikely you'll see one flying around. That means you're bound to turn heads when you head out with this beauty.
The DJI Phantom 4: Gold Edition is undoubtedly the most beautiful drone in the world, as well as the most expensive. We'd award it a gold medal for its incredible looks but, what's the point? It's coated in the stuff!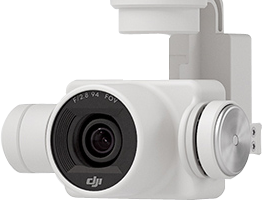 GREAT LOOKING, GREAT RESULTS
The DJI Phantom 4 has outstanding performance and this hasn't been lost, despite the extra weight.
With a 4K camera, the recording and photographic capabilities are incredible. You'll see the world from above exactly as your drone sees it. The integrated gimbal ensures ultra-smooth, sweeping shots to make your videos look extremely professional.
Rotate the camera to enjoy the view from any angle.
SIMPLE CONTROLS & ASSISTED FLYING
Flying the Gold Edition couldn't be easier. We've stuck with the DJI designed, easy-to-use controller. Insert your smartphone or tablet into the integrated mount and you'll receive a live feed from the camera so you can ensure you get the perfect shot.
Tap Fly and Sense and Avoid technologies give the drone control so you can concentrate on capturing the perfect shot.
Precision hovering maintains the Gold Edition's height and keeps it extremely steady. If you let go of the controls, it will stop and hover until you retake control. It's so simple!
Don't settle for less when you can have the DJI Phantom 4: Gold Edition.
Features:
24-carat gold plated
Avoid obstacles infront and below automatically.
Track moving subjects automatically using ActiveTrack.
TapFly lets you fly with a tap of the finger.
Smart Return Home allows the Phantom to avoid obstacles as it returns home.
28 minute maximum flight time, maximum control range of 2km.
Maximum speed of 44mph (72kmh).
Integrated gimbal for greater camera stability and smoother footage.
Optimized Vision Positioning System raises positioning altitude up to 10 meters.
What's in the box?
1 x DJI Phantom 4: Gold Edition
1 x Phantom 4 remote controller
1 x Phantom 4 intelligent flight battery
1 x Mobile device Holder
2 x Sets of propellers + propeller storage bag
Charger and power cable
Gimbal clamp
16GB MicroSD card, MicroSD cable and carrying case