Product Information
CONTROL THE LIGHT
Adding a neutral density filter to your Phantom 3 can vastly improve your picture quality. offering different ways of shooting imagery for deeper and more dramatic results. Neutral density filters help you to control the light.
Neutral density filters reduce the amount of light entering the camera, giving you more freedom to use longer shutter speeds, wider apertures or larger ISO speeds, enabling you to get the correct exposure when shooting.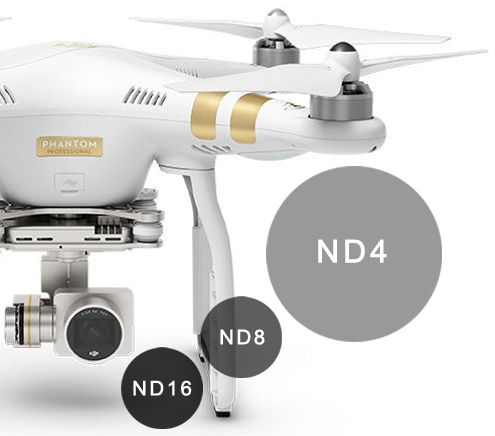 REDUCE LIGHT INTENSITY TO 25%
The higher the number of the neutral density filter the more reduction in incoming light. With a ND4 filter light intensity can be reduced down to 25%. The ND4 filter is ideal for improving your images and videos in standard daylight, and is the equivalent to an f stop reduction of 2.
FLUID FOOTAGE
The neutral density filter enables you to use a longer exposure, this way you are able to avoid choppy and wobbly footage often caused by a fast shutter speed. Steps between frames become less noticeable as your footage looks smoother and more natural.
EMPHASISE MOTION
Bring your images and video to life. The filter emphasises motion and can make tumultuous scenes appear surreal and quiescent.
Take your drone photography to the next level. Blur clouds, turn water into a beautiful veil, blur the wheels of a moving car or leave a trail behind a runner.
FOCUS
With the help of the neutral density filter a shallower depth of field can be achieved in bright light. Capture beautiful shots with background blur and subject isolation.
TRUE COLOUR
The Neutral density filter does not change or affect the colours of your images and videos. The filter reduces light in a uniformed manner, whatever the colour conditions. Delivering you true colours with depth and eliminating glare.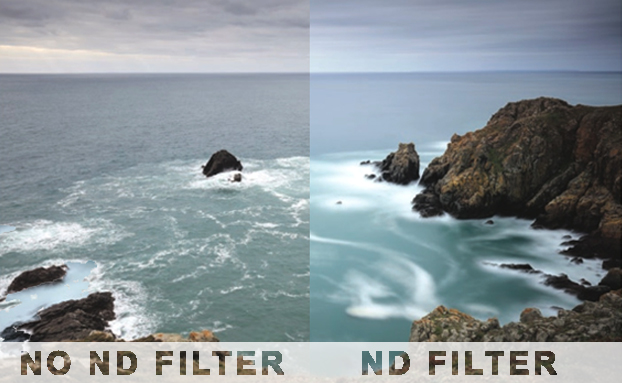 Features:
Specifically designed for the DJI Phantom 3, Advanced & Professional
Reduces the amount of light entering the camera sensor
Gives you more freedom over the cameras aperture, shutter speed and ISO settings
Helps to avoid overexposed photos
Allows 1/4 of the incoming light to pass through, reducing light intensity to 25%, equal to 2-fstop filter strength
Emphasises motion
Produces deeper, more dramatic images
Helps to achieve a shallower depth of field