Key features
Compact and Portable
4/3 CMOS Wide Camera
56× Hybrid Zoom
DJI O3 Enterprise Transmission
Centimetre-level Positioning with RTK
High-Volume Loudspeaker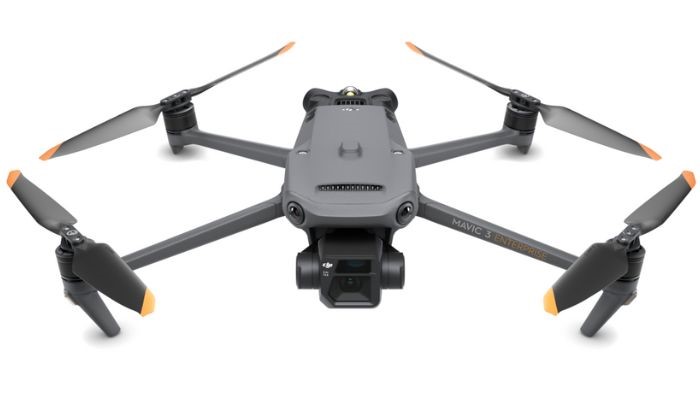 DJI Mavic 3 Enterprise
The Mavic 3 Enterprise Series redefines industry standards for small commercial drones. With a mechanical shutter, a 56× zoom camera, and an RTK module for centimetre-level precision, the Mavic 3E brings mapping and mission efficiency to new heights. A thermal version is available for firefighting, search and rescue, inspection, and night operations.
Streamlined and compact, Mavic 3 Enterprise Series can be carried in one hand and deployed at a moment's notice. Perfect for beginner and veteran pilots alike, it's built to perform on lengthy missions.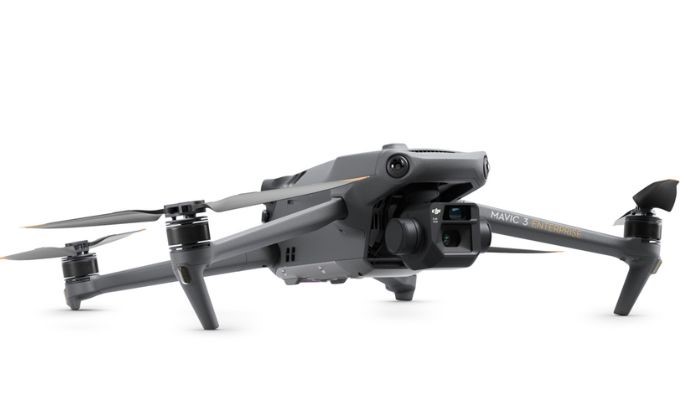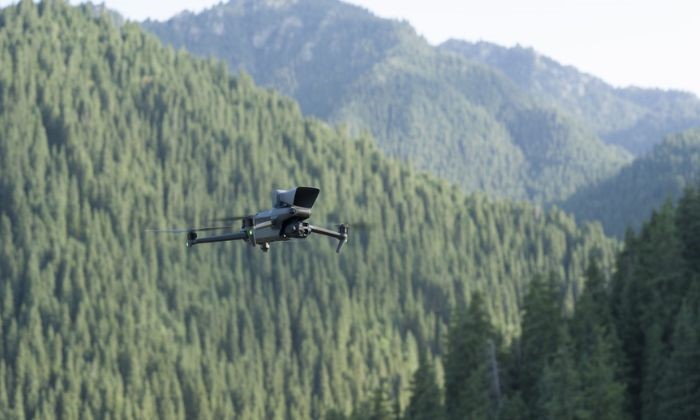 Premium Camera Performance
Mavic 3E's wide-angle 4/3 CMOS, 20MP sensor has a mechanical shutter to prevent motion blur and supports rapid 0.7-second interval shooting. Complete mapping missions with extraordinary efficiency without the need for Ground Control Points. Mavic 3E's Wide camera has large 3.3μm pixels that, together with intelligent low-light mode, offer significantly improved performance in dim conditions.
Camera Specs
Both Mavic 3E and Mavic 3T are equipped with a 12MP Zoom Camera, supporting up to 56× Max Hybrid Zoom to see essential details from afar. Wide: 4/3 CMOS, 20MP, Mechanical Shutter. Tele: Equivalent Focal Length: 162mm, 12MP, 56× Hybrid Zoom.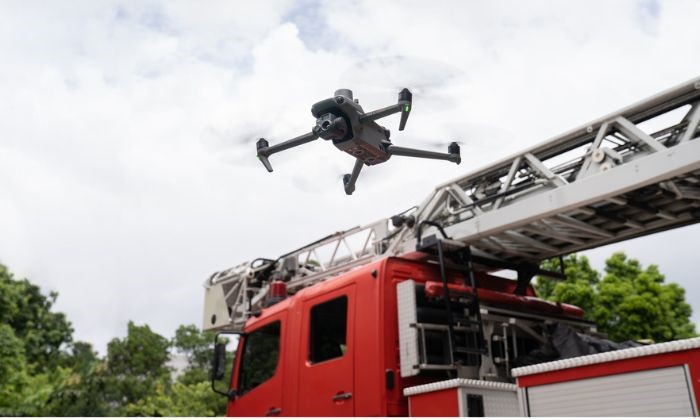 Optimised for Endurance
45-min flight durations let you cover more ground each mission, for surveying of up to 2 square kilometers in a single flight. Fast charge the batteries with 100W charging hub, or directly charge the drone with 88W fast charging.
Quad-antenna O3 Enterprise Transmission enables more stable connections in a wide variety of complex environments.
Omnidirectional Sensing for Safe Flying
Equipped with wide-angle lenses on all sides for omnidirectional obstacle avoidance with zero blind spots. Adjust proximity alarms and braking distance depending on mission requirements. Advanced RTH automatically plans the optimal route home, saving power, time, and hassle. APAS 5.0 enables automatic rerouting around obstacles, so you can fly with peace of mind.