Product Information
TAKING YOU TO NEW HEIGHTS
The DJI Inspire 1 RAW provides the tools to take aerial cinematography and photography beyond your expectations. Professional scenes and jaw-dropping detail, colour and clarity, the Inspire 1 RAW's performance is aerial imaging – evolved.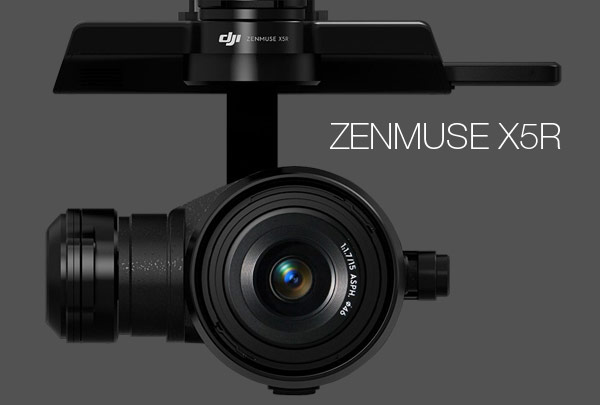 EVOLUTION OF AERIAL IMAGING
Fitted with the incredible Zenmuse X5R, one of the only micro 4/3 cameras designed for aerial imagery and one of the smallest ever made.
Providing unprecedented results, this is the first camera that can shoot 4K RAW video, making it perfect for professional film shoots. Shooting in 4K at 30fps, video results are full of detail, colour and clarity, providing stunning results every time. Photos are shot at a brilliant 16MP in Adobe DNG RAW, delivering equally outstanding results.
With a choice of lenses and wireless control over aperture, focus and more, you can make adjustments until you get your desired effect.
UNPARALLELED STABILIZATION
The top-of-the-range camera is paired with DJI's advance 3-axis gimbal stabilization technology to ensure you record silky smooth footage and highly detailed photos no matter how you fly.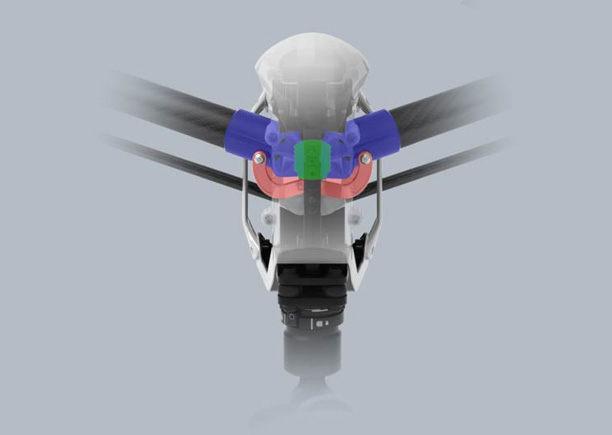 AERODYNAMIC TRANSFORMING DESIGN
Transform the way you shoot with the inspire 1 pro drone. This cutting-edge drone features ultra-strong and lightweight carbon fiber arms that lift out of sight to give you the freedom to capture unobstructed shots from every angle. The drone's aerodynamic design gives you enhanced control with increased flight efficiency for prolonged flight times.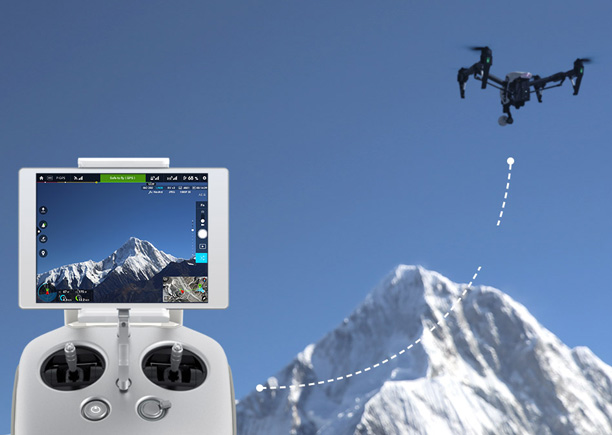 LIVE HD VIEW
See what exactly the camera sees in beautiful 720 HD quality on your mobile device. For the first time ever, DJI's Lightbridge technology has been integrated into the remote control so that you're able to adjust the camera settings in real time and frame the perfect shot from up to 2km away.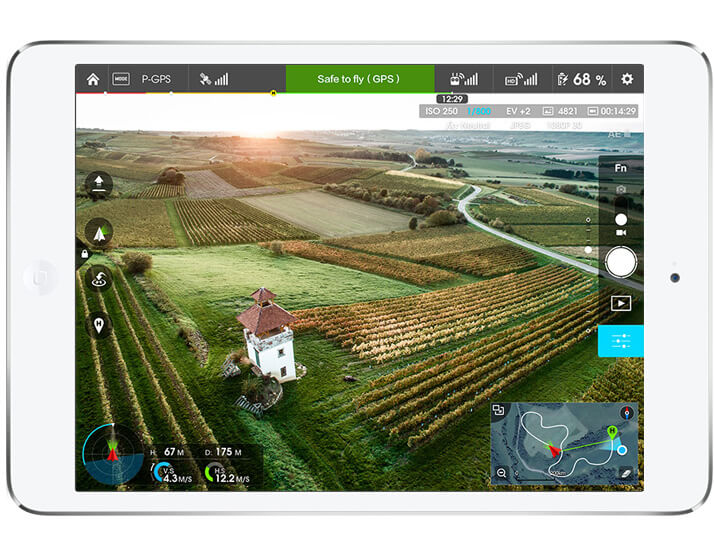 DJI GO DEDICATED APP
With the DJI GO app, you can take control of the camera like never before. Receive a live view from the Inspire 1 RAW and use the intuitive autofocus or adjust anything from the shutter speed to focus quickly and easily.
Take control over how you fly too, with the ability to automatically take-off or land, or choose between a number of intelligent flying modes including Follow Me, Course Lock, Point of Interest and More.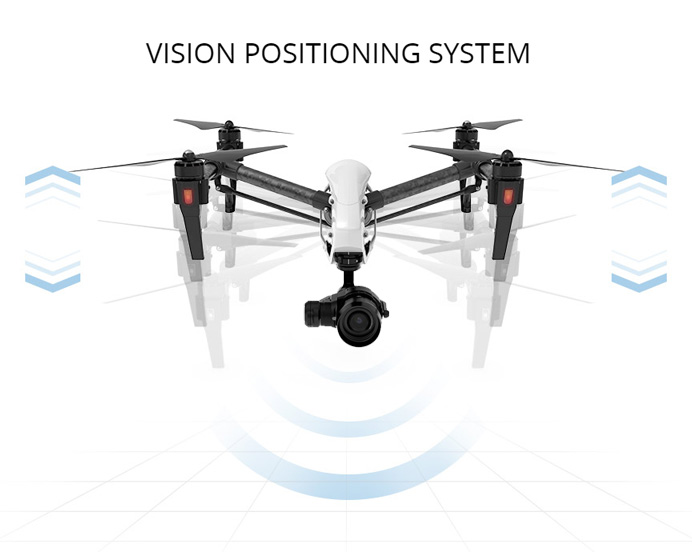 INDOOR FLIGHT
Incorporated with the latest vision positioning technology, the Inspire 1 combines visual data and sonar waves to detect variances on the ground and its current altitude so you can fly low to the ground and even indoors.
HOVER WIHTOUT GPS
This technology allows the Inspire to hold its position, hover when the controls are released, and respond to your commands even in GPS-free zones.
Features
Included 4K / 16 Megapixel Camera
Integrated 3-Axis Stabilization Gimbal
Easy to Fly, Intelligent Flight System
Live HD View
Up to 18 Minutes Flight Time
Dedicated Remote Controller
Powerful Mobile App w/ Auto Video Editor
Vision Positioning for Indoor Flight
What's in the box?
1 x DJI Inspire Pro
1 x Remote Controller
1 x Camera with Gimbal Kit
1 x Gimbal Clamp
4 x Propeller Pairs
1 x Battery
1 x Battery Charger
1 x 16GB SD Card
1 x Manual
1 x Power Cable
2 x Micro USB Cables
1 x Remote Controller Charging Cable
1 x Harness
1 x Camera with Gimbal Box
1 x Carrying Case