Product Information
DJI's Zenmuse X5S delivers the tools for smooth and incredibly high quality aerial cinematography and photographic results to Hollywood-grade standard.
With an uprated Micro Four Thirds camera that offers a dynamic range of 12.8 stops alongside a much improved signal to noise ratio and colour sensitivity compared to the X5R, the X5S is the ideal component for incredible results.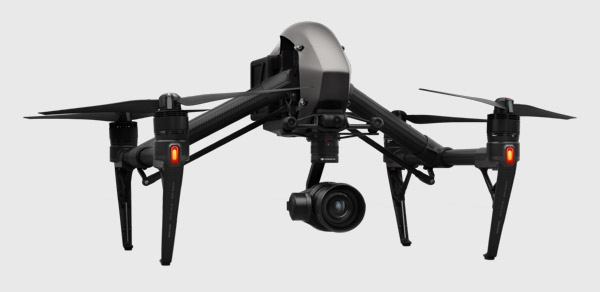 IMPROVED SENSOR
An upgraded Micro Four Thirds sensor helps to significantly improve the image quality of the X5S. Offering a pixel size of 3.4μm, the 20.8MP sensor captures far more detail for incredible results. Dynamic range of 12.8 stops, a better signal to noise ratio and colour sensitivity ensures images are clear and with little noise in lower light environments.
With the standard Micro 4/3 mount, the Zenmuse supports up to eight professional lenses with focal lengths ranging from 9mm-45mm. Such an array of options, including zoom, help you to unleash your creativity in a wide range of environments and locations.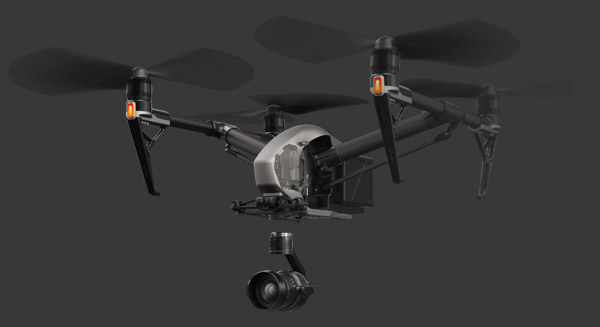 HOLLYWOOD-GRADE AERIAL IMAGING WITH THE INSPIRE 2
The DJI Inspire 2 features a unique and innovative structure, separating the CineCore 2.0 image processing system from the camera and placing it inside the aircraft. With a quick-release connector, removing and replacing the sensor and optical system is quick and easy.
The CineCore 2.0 image processing system ensures the Zenmuse X5S can record videos at a maximum and stunning resolution of 5.2K/30fps in CinemaDNG and Apple ProRes. 4K resolution is also available at 60fps using H.264 and 30fps using H.265, both with a bit rate of 100Mbps.
Achieve stunning still photography results with the X5S too. Images up to 20.8MP can be achieved at 20fps, so you are sure to get that stunning shot.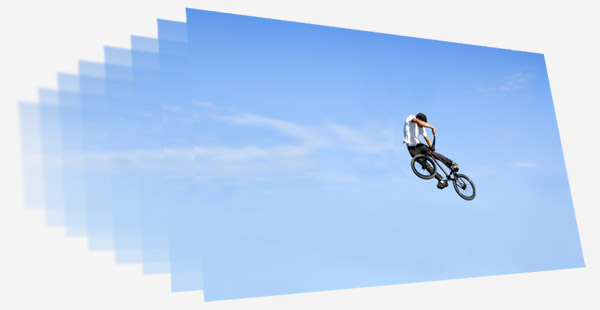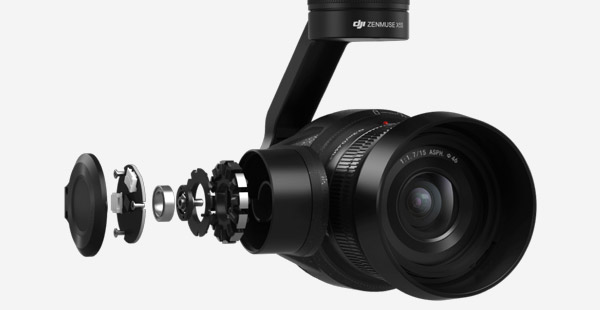 FAST AND EFFICIENT
Save your footage onto the DJI CINESSD card and transfer it from the X5S directly through the DJI CINESSD STATION card reader quickly onto your computer, without the need for additional software. CinemaDNG or Apple ProRes workflows can be used for post-processing.
By only using the MicroSD card, capture 20.8MP stills at 14fps in Burst Mode in JPEG+DNG. Using the CINESSD opens up 20fps continuous DNG Burst Mode with 20.8MP resolution.
You can also take stills during video recording, without interrupting your footage.
ENHANCED STABILISATION
The highly optimised 3-axis gimbal and pinpoint-precise gimbal with a control accuracy of ±0.01° stabilise the X5S for smooth results each time.
A mechanically limited design and concealed wires ensure stable data transmission and more durability instead of electrical slip rings.
Three damping balls and a lightweight damping board help to create seamlessly smooth results by eliminating any vibrations.
You can even rotate the X5S by 360° through gimbal rotation and smooth aircraft yaw, even when using a 90mm lens.
Features
Up to 5.2K video at 30fps
4K video at up to 60fps
20.8MP photographs
12.8 stops of dynamic range
Hollywood-grade videos
Perfect for high quality scenes and photos
What's in the box?
1 x DJI Zenmuse X5S Camera & Gimbal
1 x Camera Body Cap
1 x Lens Rear Cap