Product Information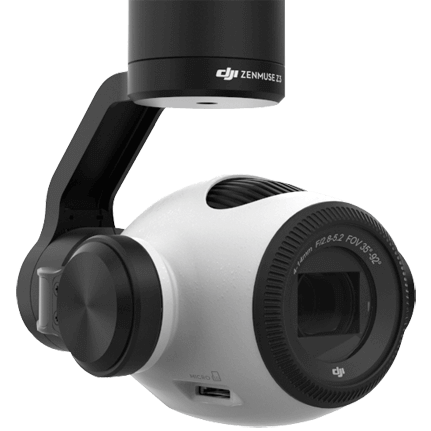 Get closer to the action with the powerful Zenmuse Z3 camera from DJI.
The Z3 is an integrated zoom camera based on DJI's class leading X3 and has been optimised for still photography.
It is ideal for both aerial photography and video capture and can also be used for industrial purposes.
Featuring the same highly refined Sony 1/2.3" sensor which is also found on the Inspire 1 2.0 and Phantom 4, the Z3 delivers class-leading image quality.

Incredible Zoom
Zoom in on your subject by up to 7x. The 3.5x optical zoom allows for incredible quality results for both 4K filming and 12MP photography while the 2x digital lossless zoom delivers results up to Full HD.
You'll be able to instantly view your drone's position and outlook from the dedicated DJI GO app so you can find the perfect frame and take the perfect shot.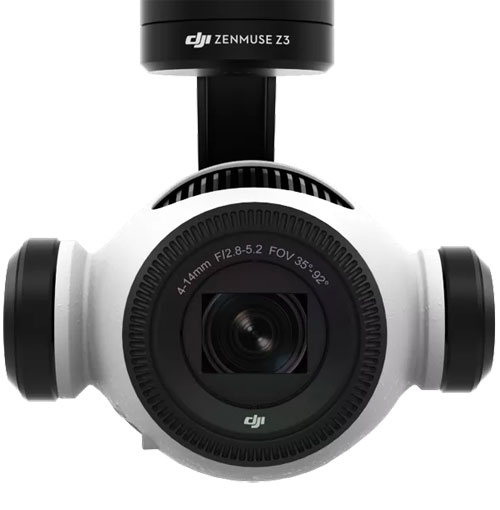 Enhanced Stability
When zooming using a camera, the smallest movements are magnified which makes it hard to settle on the perfect shot before pressing the shutter.
The Zenmuse Z3 features a custom designed reaction wheel that works alongside the yaw motor for ultimate yaw stability and an extra level of control. This delivers more refined and controlled movements so you can tweak your position to find the perfect frame.
Applications
The Z3 is perfect for amazing aerial imagery as photographers are given greater control over composition.
The ability to zoom in the air also opens it up to a host of industrial and commercial drone use such as power line inspection or search and rescue.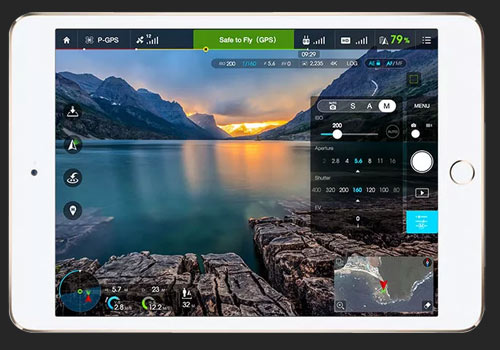 Quick Setup and Easy Control
Attach the Zenmuse Z3 to a DJI Inspire 1, Matrice 100 or Matrice 600 and you are ready to fly.
It works seamlessly with the DJI Lightbridge and Lightbridge 2 to deliver crisp live streaming to your smartphone or tablet from up to 5km away. Using the DJI GO app, you can access the incredible live feed while also allowing you to control all the camera's settings.
Key Features:
7x zoom - 3.5x optical and 2x digital lossless
Video recording up to 4k resolution
Shooting up to 12MP
Custom designed reaction wheel for greater yaw stability
Sony 1/2.3" sensor
Adobe DNG RAW support
Compatible with DJI Inspire 1, DJI Matrice 100 and DJI Matrice 600
Works seamlessly with DJI Lightbridge and Lightbridge 2
Inspire 1 flight time up to 19 minutes
Matrice 100 flight time up to 30 minutes (with dual battery)
Matrice 600 flight time up to 39 minutes
Dedicated DJI GO app