Box Opened: Perfect condition - Unused.

Original Warranty
Enjoy the peace of mind that your product is covered with the original manufacturers warranty.
Brand new device
Devices are brand new, unused and in perfect condition. They will be shipped in their original packaging, but the box will have been opened for inspection.
What's in the box
All accessories are included unless otherwise stated in the description below.
Limited Stock
Our refurbished products sell out quickly, so be quick and get a fantastic product at a fraction of the new price.
This drone is brand new, in perfect condition and hasn't been used, but the box has been opened.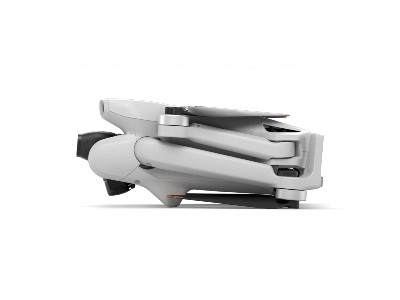 Take the Excitement With You
With a foldable design and weighing under 249 g, DJI Mini 3 makes it easy to take in your bag or pocket for your next adventure.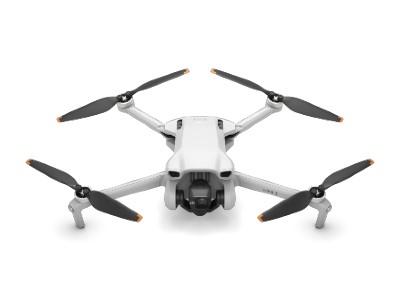 Maximum Impact
Get advanced shots in seconds with just a tap with QuickShots like Dronie, Circle, Helix, Rocket, and Boomerang.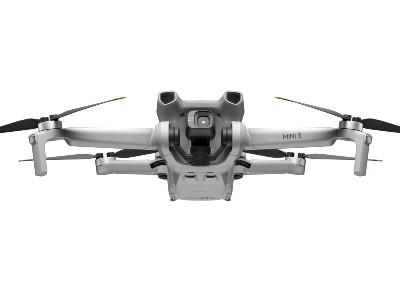 Minimum Effort
You can send the results to your mobile device for saving or sharing just as quickly with QuickTransfer.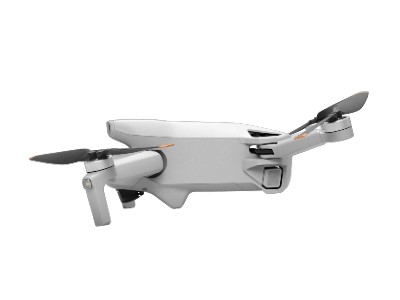 Effortlessly Adept
Flying is easier than you think, and DJI Mini 3 supports a bunch of intelligent functions to help you get started right away.
Key features
Lightweight Under 249g
4K HDR Video
True Vertical Shooting
Intelligent Features
Fly More Kit with Shoulder Bag and Charging Hub
DJI RC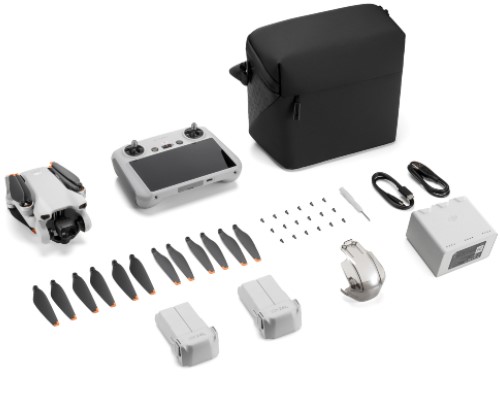 Take Flight
DJI Mini 3 is a compact, ultra-lightweight camera drone, ready for adventure. It features an extended battery life, stunning 4K HDR video to capture true-to-life colour and detail and fun features like True Vertical Shooting for fantastic shots for social media. Whether walking on the beach, weekend backpacking, or month-long road-tripping, you'll be prepared to capture every moment.
It's a Breeze
Windy coastlines or mountain valleys? Not a problem. DJI Mini 3 flies smooth and steady in winds up to 10.7 m/s. And with DJI O2 digital video transmission, enjoy a 10km max range and powerful anti-interference capabilities.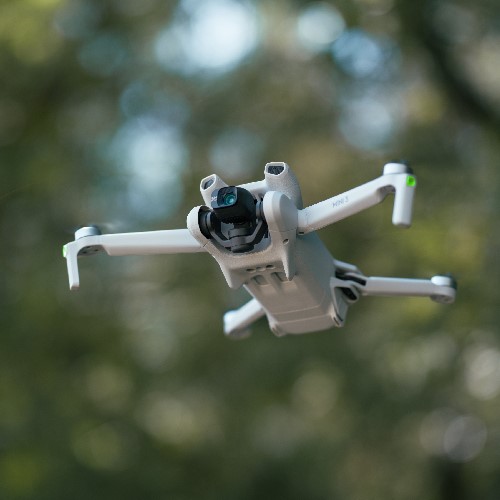 L-o-n-g-e-r Flights
Abandon low-battery anxiety and soar with confidence and peace of mind. DJI Mini 3 comes with the standard Intelligent Flight Battery to provide a max flight time of up to 38 minutes.
Turn Your Imagination Into Vivid Images, Let the Colours Fly

Record in dazzling 4K HDR with true-to-life colours both day and night. Mini 3's camera is equipped with a 1/1.3-inch CMOS sensor with dual native ISO and chip-level HDR technology.
During the day, capture highlight and shadow details for more nuanced visual results with greater depth. Continue to capture clearly and vividly, even as day turns to night.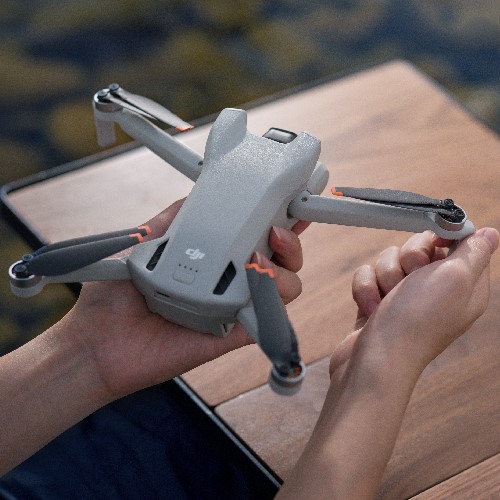 It's All in the Details
The camera's f/1.7 aperture and larger 2.4μm 4-in-1 pixels record clear details and present exceptional imagery even in low-light scenarios. And with 4x zoom, you can explore further and scout locations before you shoot.
Truly Vertical
Whether it's a towering lush tree or a tall building, compose your shot aesthetically and keep everything in the frame. An innovative gimbal design allows for the camera to do a wide-angle tilt. With a quick switch to True Vertical Shooting, a casual shot becomes a striking work of art ready for social media.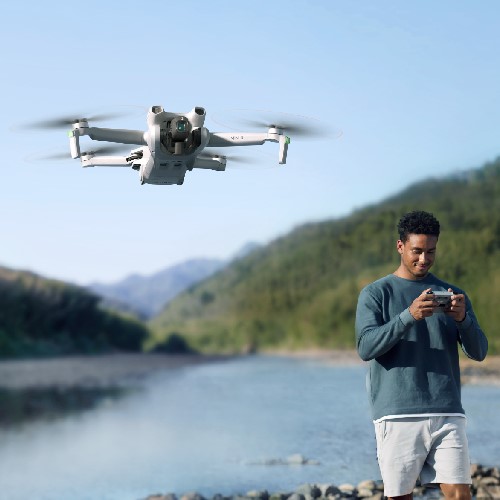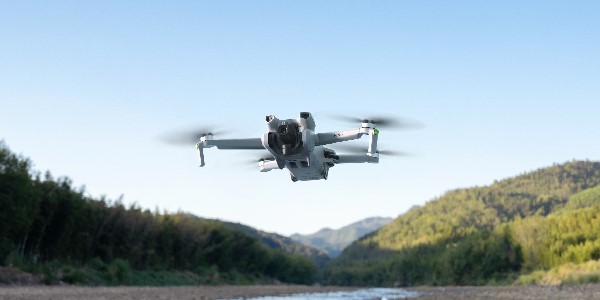 Be Where It's Serene
There's so much more to see up high; make sure you get it all. Panorama supports 180°, Wide Angle, and Sphere panorama photos, packing a mind-boggling amount of content into every frame.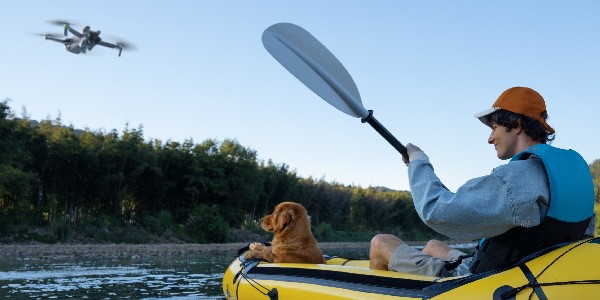 Master Your Moves
The Auto Takeoff function helps you start your flight journey.
The Return to Home (RTH) function includes Smart RTH, Low Battery RTH, and Failsafe RTH. This instructs the aircraft to automatically return to its starting point in situations like a dropped signal or low battery.
The aircraft combines GNSS with the downward vision system and the infrared sensing system to hover stably and accurately, so you can fly confidently.
Compare the Mini range
DJI Mini 4 Pro
DJI Mini 3 Pro
DJI Mini 3
DJI Mini 2
DJI Mini 2 SE
Camera
1/1.3" CMOS
1/1.3" CMOS
1/1.3" CMOS
1/1.2.3" CMOS
1/1.2.3" CMOS
Image Quality
48 MP
48 MP
48 MP
12 MP
12 MP
Video Res
4K/60fps HDR

4K/100fps Slow-mo

4K/30fps HDR

4K/60fps

4K/30fps
4K/30fps
2.7K/60fps
MasterShots
Yes
Yes
No
No
No
Max Flight Time
34 mins
34 mins
38 mins
31 mins
31 mins
Weight
Under 249g
Under 249g
Under 249g
Under 249g
246g
Obstacle Sensing
Omnidirectional
Tri-Directional
Downward Vision System
Downward Vision System
Downward Vision System
Max Trasmission
DJI O4 20km

1080p/60fps

DJI O3 12km

1080p/30fps

DJI O2 10km

720p/30fps

DJI O2 10km

720p/30fps

OcuSync 2.0 10km

720p/30fps

Max Takeoff Altitude
4km
4km
4km
4km
4km
Max Horizontal Speed
16 m/s
16 m/s
16 m/s
16 m/s
16 m/s
Skill Level
Intermediate
Intermediate
Beginner
Beginner
Beginner