Product Information
GET CLOSER TO REALITY
The best just got far, far better. Introducing the Osmo+, DJI's successor to the hugely popular Osmo handheld camera stabilisation system. It offers everything that you've come to love about the Osmo such as unprecedented stability and image quality, but now with integrated zoom camera.
UPGRADE YOUR VIEWING
Push your imagination to its limit and pull the world closer with Osmo+'s powerful zoom lens. The Osmo+ uses the Zenmuse X3 Zoom camera which allows for 3.5x optical zoom and up to 7x digital zoom, giving it a focal length ranging from 22mm to 77mm without sacrificing HD quality. This gives you more control over your composition than ever before to help you shoot stunning images as standard.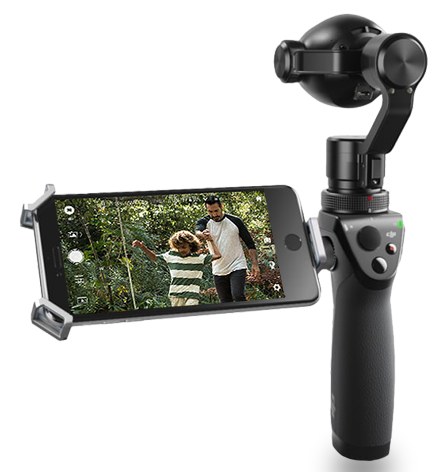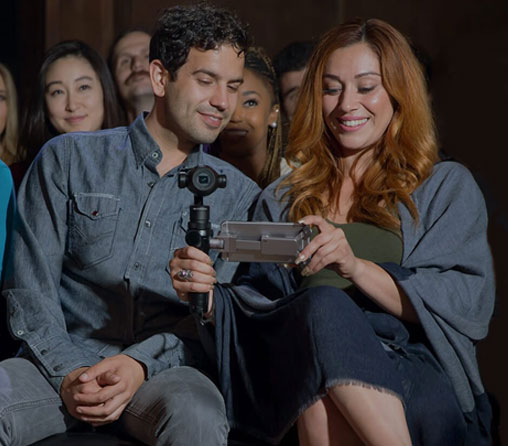 POWER IN YOUR PALM
The Osmo+ is precisely engineered to ergonomically fit in the palm of your hand and offers conveniently positioned buttons and controls within easy range of your thumb and fingers. There's even a phone holder for you put your smartphone in so you can see what your camera sees in real time. Your Smartphone can be used to control your camera settings and shooting modes.
CAPTURE THE DETAIL
Capture the world as you see it with Osmo's Zenmuse X3 zoom camera. This small, lightweight camera is capable of shooting video at up to 4K/30fps and 1080p/100fps and takes crisp, clear 12 megapixel stills. It works as one with DJI's advanced 3-axis gimbal system to ensure the camera remains completely stable no matter how you move.
CAPTURE THE SOUND
Quality pictures are just half the story, that's why the Osmo features an integrated microphone to record the audio too. There's even a standard 3.5mm port so you can plug in your own microphone if required.

DETAILED PANORAMA
Immerse yourself in your environment and capture the whole scene with this unique shooting mode. The camera automatically captures and blends the multiple photos together to create one stunning panorama.

MOTION TIMELAPSE
See the world in slow motion and record a passage of time without any additional specialist equipment. Simply mark where you want the camera movement to start and end and shoot.

TRIPOD-FREE LONG-EXPOSURES
Let your inspiration soar and take long exposure shots with absolute crispness and sharpness, even without a tripod. Capture stunning night cityscapes, or firework/light displays like nothing before.
ADVANCED STABILISATION
Eliminate the shake and enjoy the same three-axis stabilisation technology utilised in DJI's advanced drones with the Osmo. No matter how much you move it the Osmo+ completely eliminates any hand shake or wobble, so you can focus on creating ultra-smooth cinematic shots with ease.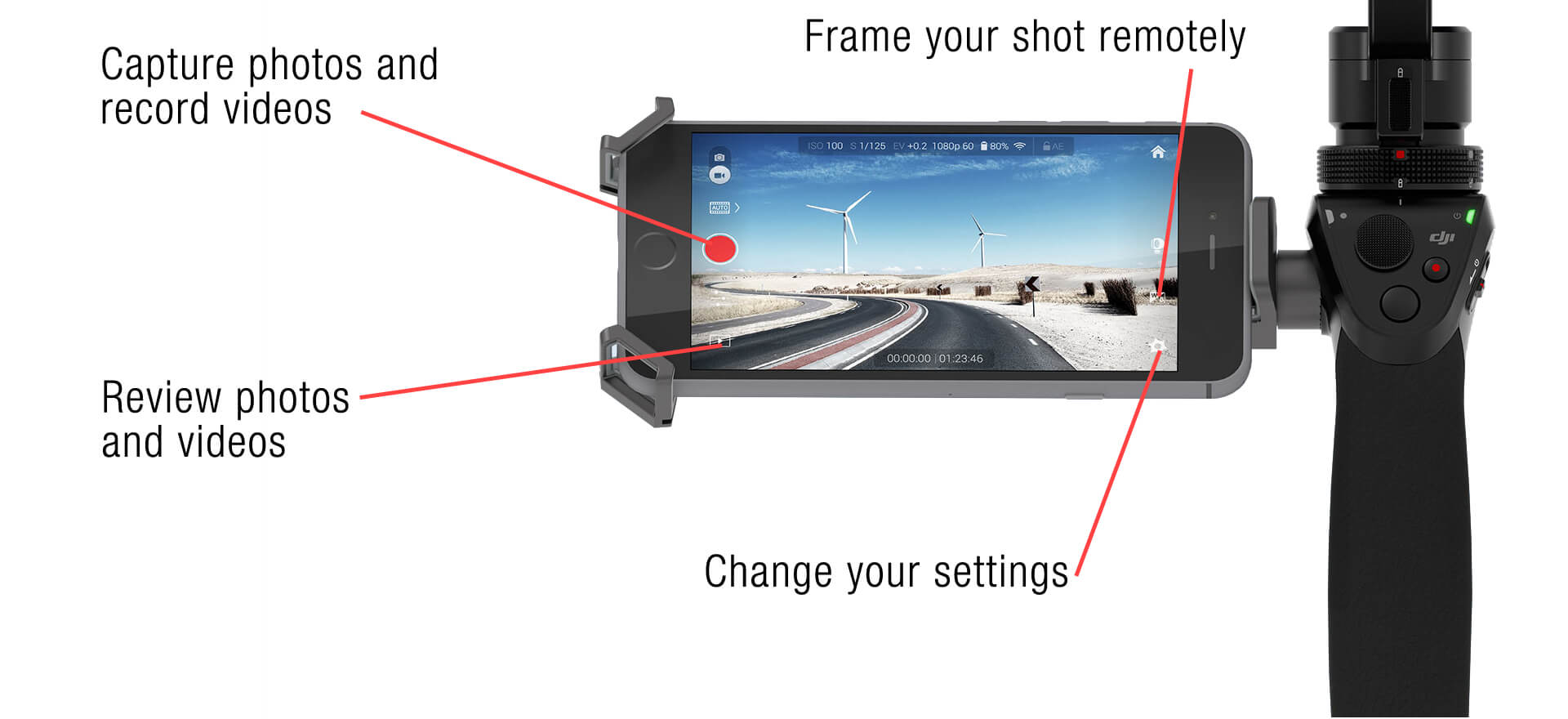 REMOTE CONTROL
Enjoy complete control of your camera settings by remote control from within the DJI Go app on your mobile device. Mount the Osmo+ on a tripod, or any of the other available mounts, and take a few steps back to a position from where you can easily overlook the scene and control the camera remotely from there.
Features:
22-77mm zoom lens, 3.5× optical and 2× digital lossless zoom
4K video, 12 megapixel photos, silent recording.
Professional 3-axis stabilization.
Take sharper selfies with a 50cm minimum focus distance.
Support for motion time lapse, panorama, long exposure and more.
Compatible with a range of optional accessories. Shoot anytime, anywhere.