Key features
18-minute flight time
4K stabilized video
Immersive flight experience
Intuitive motion controller
Palm-sized and agile
Built-in propeller guard
HD Low-latency transmission
DJI RC Motion 2
DJI Goggles Integra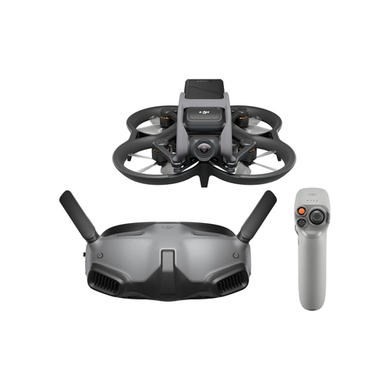 The Sky is Your Playground
When you combine Avata with the goggles and motion controller, flight becomes accessible to all.Experience the thrill of total immersion with unrivaled safety and control. Embrace your spontaneity and capture the world around you. Some of us were Born to Fly.
DJI Avata: Where Agility Meets Toughness
Compact and lightweight, DJI Avata is nimble in tight spaces. Every aspect of its design was made for you to be bold. The built-in propeller guard means that if Avata comes in contact with an object, it can bounce back, stay in the air, and can keep on flying.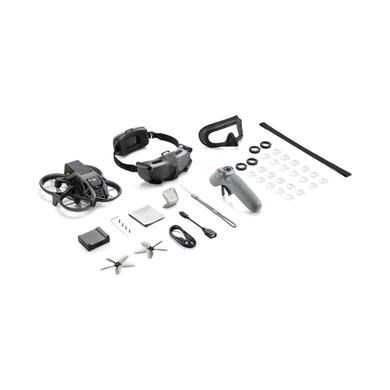 The Perfect Package
DJI Goggles 2 are compact, and ultra-portable. The foldable antenna and lightweight design make them easy to store, comfortable to wear, and suitable for long-term use.With a two-hour battery life and super-fast charging speeds, you can always be ready for immersive flight.
1080p Micro-OLED Screens
Feel every flight with DJI Avata and Goggles 2. The two HD Micro-OLED screens offer stunning clarity and a refresh rate of up to 100 Hz.The goggles present a smooth full-screen live feed in front of your eyes, creating an immersive world of limitless potential.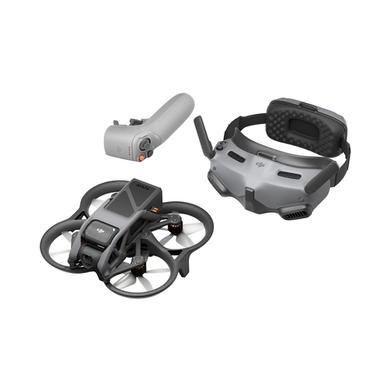 Downward Obstacle Sensing System
In addition to the built-in propeller guard, Avata features downward binocular vision and ToF infrared sensing for even greater safety. These sensors detect obstacles below and allow Avata to perform low-altitude or indoor flight.
Transmission You Can Depend On
Avata features DJI's flagship O3+ video transmission and 2T2R omnidirectional antennas for unrivaled stability and responsiveness during flight. Enjoy a crisp and smooth real-time view in your goggles, even in environments with interference.
Master Your Moves
DJI Avata is compatible with multiple remote control devices that each unlock different possibilities. The flight simulator is perfect for sharpening your skills or trying our different control modes that will offer enriched visual effects and new opportunities.