Product Information
SPIRIT IN THE SKY
Meet Ghost 2.0, EHang's long-awaited successor to their ground-breaking Ghostdrone. As well as offering many of the same innovative features that helped establish the first drone to become so popular, such as the ability to navigate your drone using only a smartphone, the Ghost 2.0 comes with a whole host of improvements to deliver a completely unique, intuitive, and elite flying experience, no matter your skill level.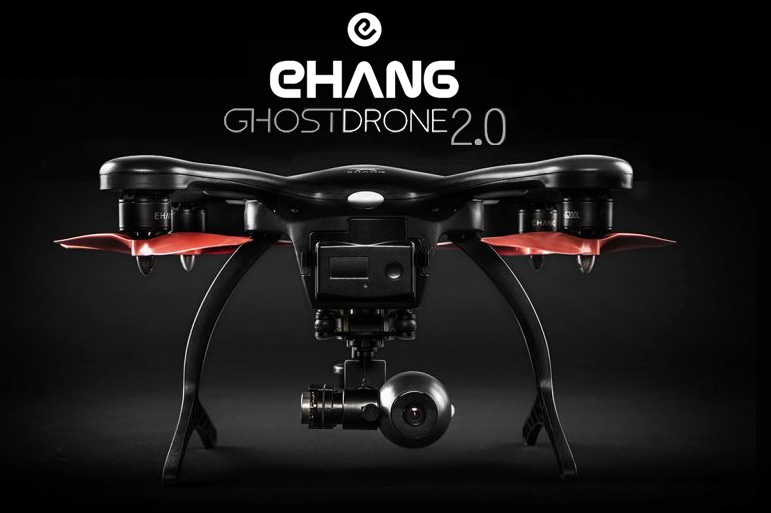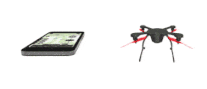 TILT TO FLY
The Ghost 2.0 is the world's easiest drone to fly. Instead of using joysticks or a complicated RC controller, this advanced model follows the movements of your smartphone - simply tilt your phone in any direction to move the drone in the corresponding direction. You can easily adjust the drone's height and rotation via the dedicated EHang play app.
TAP TO FLY
The app also gives you the option to set waypoints on a map-screen. Simply tap the location you want the drone to go and the Ghost 2.0 will automatically fly in that direction. It's perfect for novice and experienced pilots alike.
IMPRESSIVE FLIGHT TIME
Ghostdrone 2.0 is fitted with a powerful Lithium Polymer (LiPo) battery that offers up to 25 minutes of flight time from a single charge. It's both shock-proof and humidity resistant to ensure long lasting performance. Plus, the battery also has built-in sensors and LEDs that let you know the status and remaining power of your battery in real time. The
For improved flight efficiency, Ghost 2.0 features a unique Inverted Motor design which helps deliver better power delivery and ultra-smooth flying. This means you'll be able to enjoy more time in the air to capture those rare, once-in-a-lifetime photos.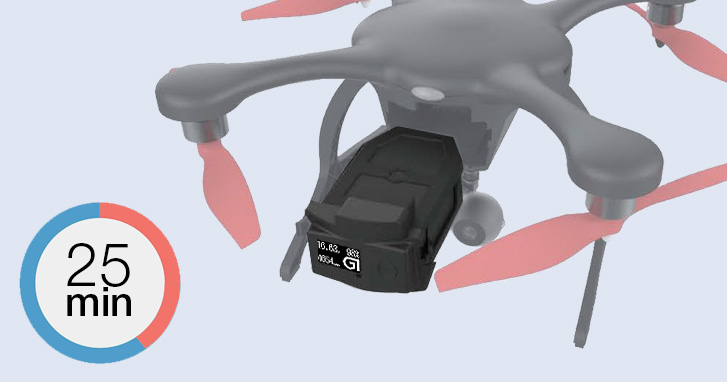 HIGH PERFORMANCE CAMERA
To help you capture life's moment in life-like detail, the Ghostdonre 2 features a built-in camera that records video at up to 4K quality and takes stunning 12-megapixel still photos. The 4K camera is paired with an integrated 3-axis gimbal to ensure you always shoot ultra-smooth, stable footage.
INCREDIBLY SAFE
The Ghost 2.0 is one of the safest drones on the market. It automatically returns to your location when the battery is low or it loses communication with your smartphone. The app also features a smart algorithm to minimise human errors during flight.
YOU BREAK IT, EHANG FIX IT!
Yes, you read that correctly. If for any reason you accidently break the Ghostdrone 2.0, EHang will repair or replace it up to three times during the one year warranty period. They'll even cover the shipping both ways.
Features:
Industry leading 1 year, accident inclusive warranty. You break it, EHang fix it!
The only drone to be fully controlled by moving your phone!
Tilt or twist your phone and the drone intuitively mimics it
Phone controls makes this the easiest drone to fly ever!
Capture 4K video and 12MP photos with the integrated 3-axis stabilised gimbal & camera
Dual GPS and auto self protection makes the Ghost drone one of the safest on the market
Up to 25 minutes flight time with the included smart battery
Inverted motors for better power delivery and smoother flying.