Rummaging around blindly in your handbag?
Stop searching and start finding with the Handbag light!
Ideal for bags of all sizes, whether you're stood at your front door on a dark night delving for your keys or searching in your clutch bag in a club for that all important lippy, the handbag light will put an end to your frustration and help you find your essentials in no time.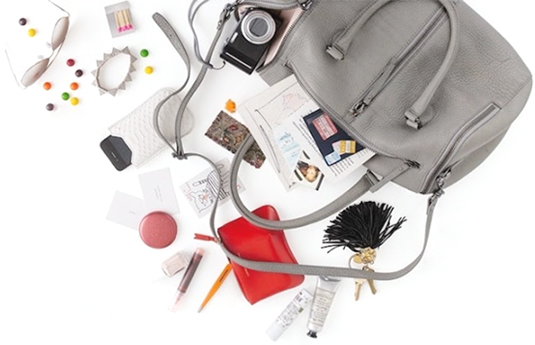 How does it work?
This nifty little light will automatically illuminate when opening your handbag or from an approaching hand. No need for fiddly buttons and gives instant clear visibility into the depths of your handbag!
The light is controlled by a sensor which automatically switches off after 15 seconds, saving battery life.
Feather light & simple to attach
With a smooth, super light, contoured design the handbag light is easily transferable from bag to bag. There are two easy ways to fix this cute little light into your bag, either hang it or clip it.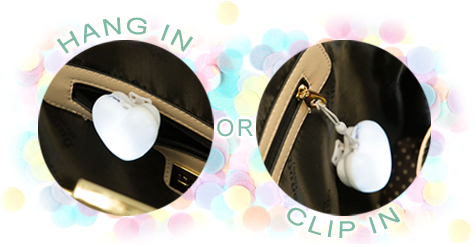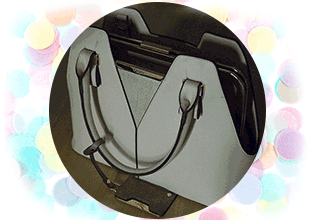 Easy to replace batteries
The handbag light is powered by 2 CR2032 batteries, providing energy for over 3000 uses. When the light starts to fade the batteries are easy to replace, simply slide out the bottom of the light casing and slot your new batteries into place.
The perfect gift
All wrapped up in charming pastels and neat square casing. The handbag light is presented beautifully, making it an ideal gift or the perfect little treat for yourself!
Features:
Say farewell to constant rummaging around in your bag
Gives instant visibility into the depths of your handbag
Automatically lights when bag opens or from an approaching hand
Switches off after 15 seconds to save battery life
Simple to attach, hang or clip inside the bag
Small, smooth & contoured design for an easy fit
Super lightweight, you won't even notice it inside your bag
Easy to transfer from bag to bag
Easy to replace batteries, requires 2 CR2032 batteries
Charming packaging, ideal little gift