Product Information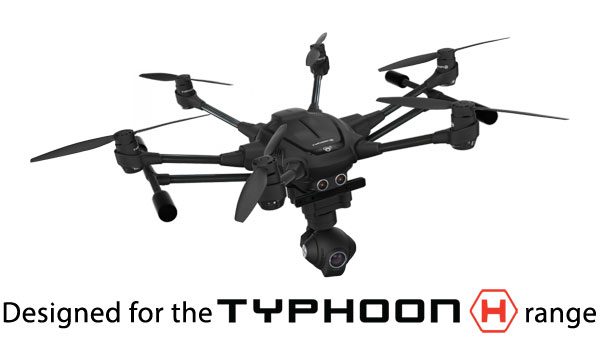 Keep your Yuneec Typhoon H safe and protected with this backpack from ProFlight. With a hardshell design, this backpack provides a structured and sturdy environment to help you take your drone from A to B without any damage.
The interior is padded using a similar material to cycle helmets, helping your drone will withstand knocks and bumps. Simply insert the foam packaging provided with your Typhoon H and enjoy a snug and shock resistant area for your drone and accessories.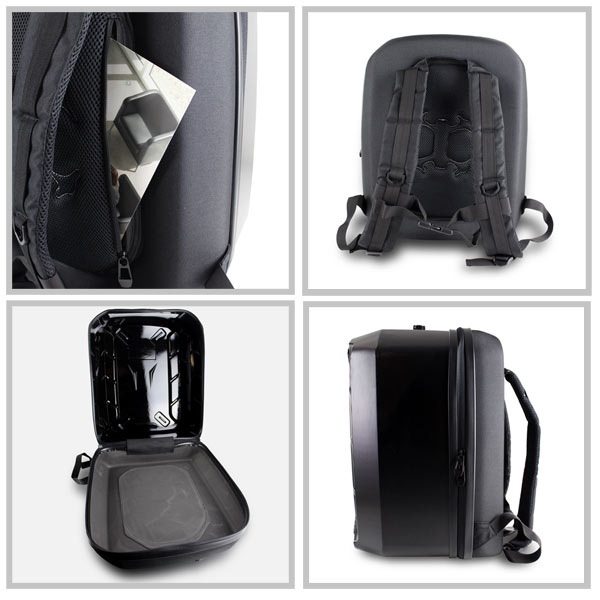 Outside, the plastic outer shell is showerproof, keeping everything dry if you are caught out by a quick shower. This backpack features padded shoulder straps as well as a chest strap, so you can carry all of your heavy equipment without struggling. The padded back makes carrying your drone comfortable, and also features a hidden zip pocket so you can keep important items safely tucked away. The carry handle makes lifting this backpack quick and easy.
SPACIOUS DESIGN
There is no need to compromise which items you take with you. The large inner compartment provides ample room for everything you will need, with space for even more. Safely carry and store your Typhoon H, controller, spare batteries, cables and much more.
Designed for travel, the ProFlight backpack fits within the guideline hand luggage dimensions for most airlines. Perfect for taking your drone abroad, you can be safe in the knowledge that everything will be protected as you travel, so you can create stunning results all over the world.
FEATURES
Tailored to suit the Yuneec Typhoon H range of drones
Padded interior reduces damage to your drone and accessories
Spacious design provides plenty of room for batteries, controller and more
Strong carry handle for easy lifting
Padded shoulder straps for comfort
Insert the foam packaging provided with your drone for snug storage
Hidden pocket in back pad for storing items safely
Designed to fit within the guidelines for airline hand luggage dimensions