Product Information
FELINE OVERWEIGHT?
Cats have evolved over eons as predatory hunting animals with startling agility and keen senses. Your cat even shares 95% of its DNA with tigers. However, there's a lot to be said about the remaining 5% with reports that cat obesity rates in the UK are at an all-time high. After all, when was the last time you saw a tubby tiger? Thankfully we have the purr-fect solution to help get your cat off the couch and losing them excess pounds - whilst having fun! You've guessed it, it's the cat drone!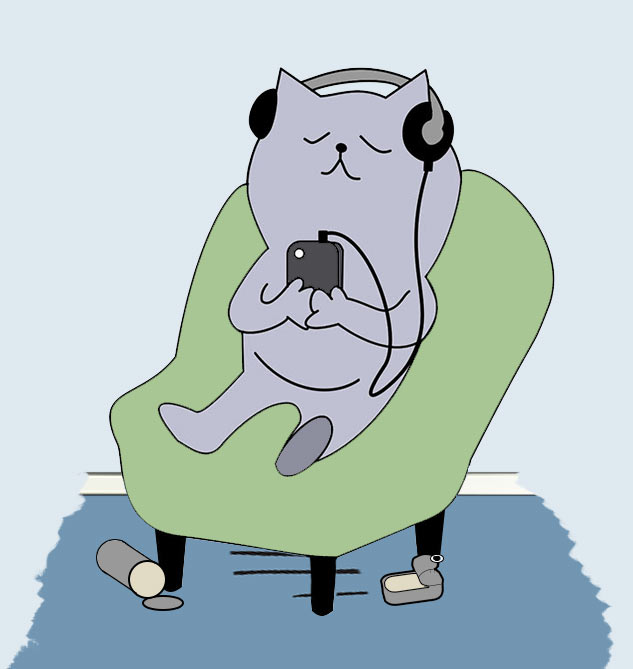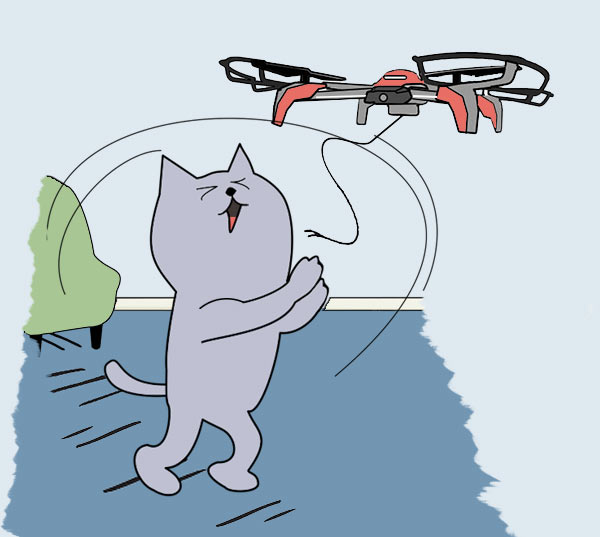 CLAW-SOME PLAYMATE
Drones have been entertaining people for years with their versatile abilities. But why should humans have all the fun? This specially adapted drone is designed with your cat in mind. It comes with a dangler toy attachment and bag of catnip that will drive even the laziest of cats into an excited state of frenzy.
This cat-friendly drone provides a safe yet bizarre twist on the game of cat-and-mouse that your cat will find irresistible to play with. It's designed to stimulate your cat's natural hunting instincts, but it also doubles as a great way to get your cat the exercise it needs.
A ROOM TO SWING A DRONE
Proflight's Echo Drone is feature packed with some very impressive technology that makes it ideal for playing with your furry little friend. The drone's aerodynamic design ensures a smooth and safe flight that's quiet enough not to scare away your cat.
For added peace of mind, the drone is fitted with anti-collision technology that monitors its surroundings to avoid crashing into obstacles, making it suitable for flying indoors. The auto altitude function lets you maintain a steady height to lure your cat close and view them on your smartphone in real time via the drone's built-in camera.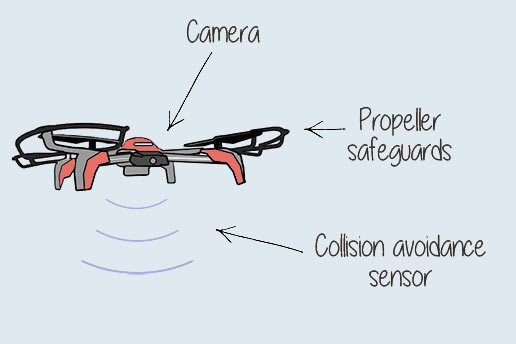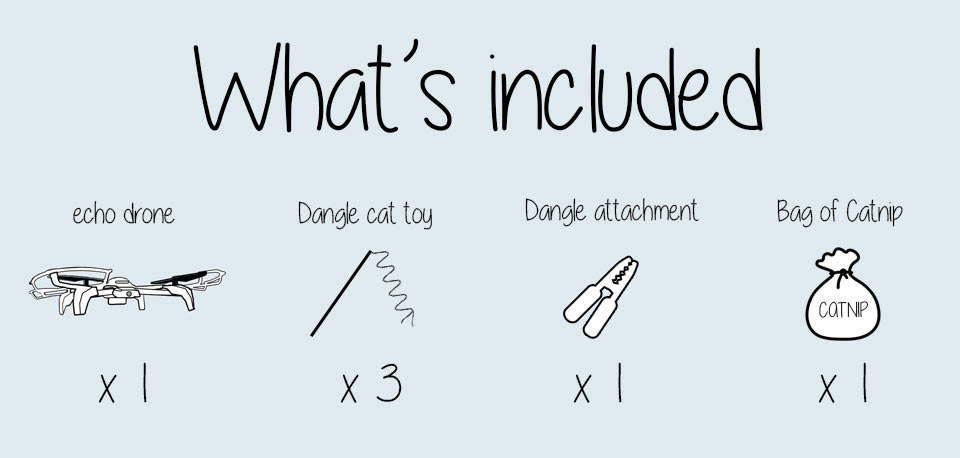 KEY FEATURES
Keep your cat entertained with the ultimate pet toy
A great way to play and keep your cat healthy and active
Capture your cat playing using the drone's built-in 2MP camera
Collision avoidance technology to safely fly indoors
Auto altitude hold to maintain a steady flying level
Aerodynamic design for quiet and smooth flying
Includes one bag of catnip, three toy danglers and a dangler attachment
Ideal for beginners and experienced pilots
Enjoy an incredible bird's eye view of your cat in real time via the built-in camera