Product Information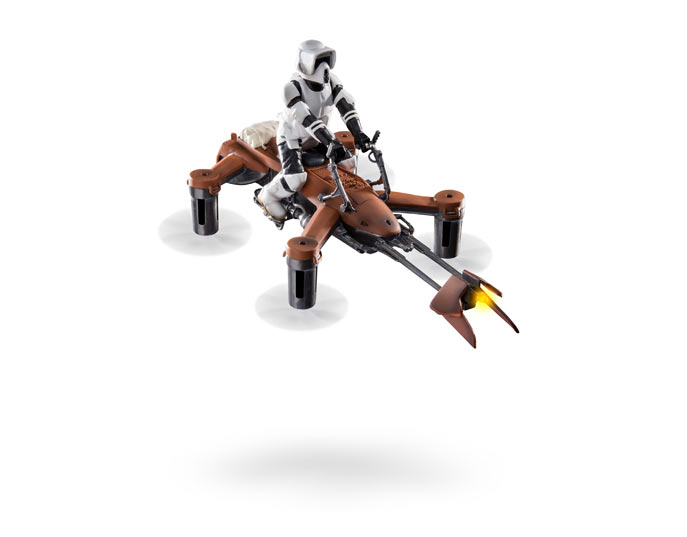 IMPRESSIVE, MOST IMPRESSIVE
If you grew up with Star Wars then chances are you dreamt about weaving between trees at high speeds on an Aratech 74-Z speeder bike. Well now you can bring your childhood dreams from a long time ago and a galaxy far away to reality with this high performance Star Wars TIE Battle drone.
These incredible detailed and authentic Star Wars drones feature state of the art technology, so you can pilot your favourite Star Wars spacecraft at speeds of up to 35mph and battle friends in exciting multiplayer laser battles.
BATTLE WITH UP TO 24 OTHER PILOTS
Renowned for their superior manoeuvrability and agility, this advanced drone remains true to the film achieving incredible speeds of up to 35mph in as little as 3 seconds. Relive the classic scenes of Endor and put your reflexs to the ultimate test with 360 degree aerial stunts.
If that wasn't enough, the drone features a series of lasers and sensors for you to engage in epic battles with up to 24 other pilots. Each time you land a direct hit, your controller vibrates with haptic feedback. After three hits, the enemy drone will automatically spiral to the ground.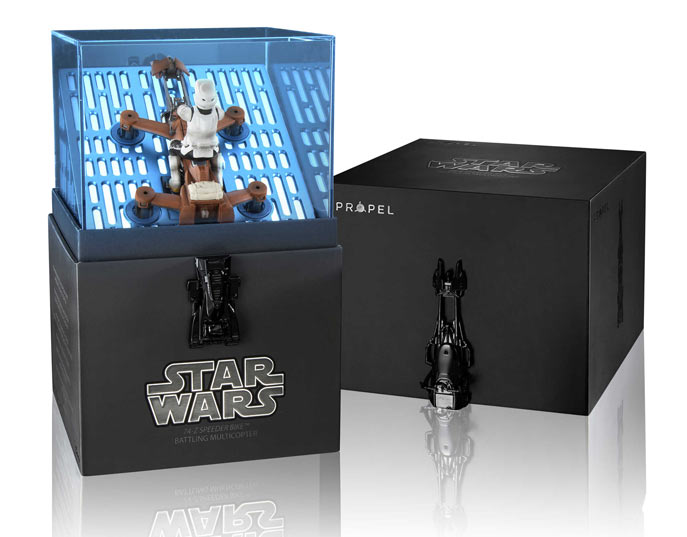 COLLECTOR'S PRESENTATION CASE
The drone arrives in a super stylish, wax-sealed presentation box embossed with a unique serial number, which should make a lot of collectors happy. If that wasn't enough; the box itself illuminates to back-light your drone while built-in speakers blast out the Star Wars theme music and play snippets of film dialogue.
Features
High performance Tie Advanced X1™ Laser battling drone
Reverse propulsion blade system achieves speeds of up to 35 MPH
Laser battle game with other Propel™ Star Wars™ drones
Push button 360 aerial stunts
3 speed settings for beginner to advanced pilots
Highly detailed model with collectors display case
Age 14+