Product Information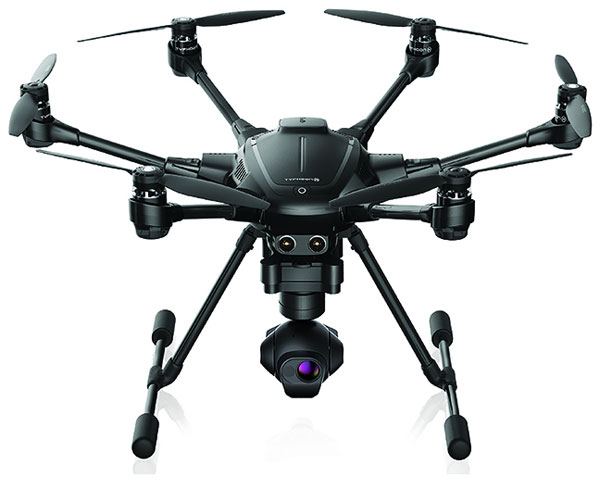 Take the flying power and convenience of the Typhoon H Pro into the workplace with the CGO-ET thermal imaging camera. Providing the best out of the box experience for thermal imaging, this competitively priced drone gives you the ability to see and do more.
The smartest and smallest member of the Typhoon family, the added thermal imaging capabilities open up a world of opportunities for a wide range of work applications. Helping you to access locations from a safer distance and assess areas from a more convenient angle, you can diagnose and locate issues quickly.
With six propellers, the H Pro offers a flying time of up to 22 minutes and is controlled using the intuitive ST16 Personal Ground Station remote controller, which delivers incredible FPV footage via the 7" Android touchscreen.

HEAT SENSTITIVE SURVEILLANCE
See more with the 360° rotation CGO-ET Thermal Camera which provides infrared and low light solutions. Ideal for search and rescue, construction, agriculture and much more, this RGB camera measures the temperature within an image, indicating differences in heat to help you locate people, fires or even a leak in a large scale system. With a light sensitivity twenty times higher than the human eye, you can take detailed shots, even in the lowest light. The 3-axis anti-vibration design keeps your footage extremely smooth.
Both thermal imagery and high quality footage are streamed simultaneously to your remote control and can even be viewed as picture-in-picture or as an overlay for the ultimate convenience.

SONAR COLLISION PREVENTION
Making the Typhoon H Pro with CGO-ET thermal imaging camera even more convenient for your work, the collision avoidance technologies help to make manoeuvring around obstacles much easier. The Sonar Collision Prevention system makes sure your drone stops short of obstacles automatically. This makes flying safer and stress free, even in tighter and darker situations.
ADVANCED ALL-IN-ONE CONTROLLER
The Typhoon H comes with the Yuneec ST16 personal ground station, a perfect controller and ground station to both fly and control all the settings on the aircraft, gimbal and camera through an intuitive user interface. The ST16 is equipped with a 7 Inch Android, colour, touchscreen for easy interaction. The screen displays the downlinked video as well as flight information and telemetry data.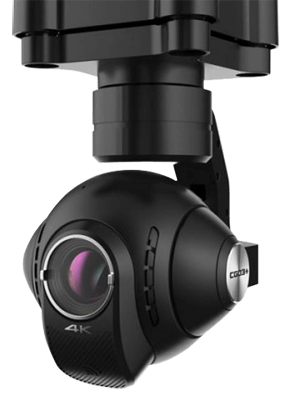 4K IMAGING
Alongside the brilliant thermal imaging capabilities of the CGO-ET, the Typhoon H Pro also offers incredible 4K photo and video capabilities through its interchangeable CGO3+ gimbal camera. Still offering 360° rotation and with a 115° wide angle lens, using this camera makes anything from assessing your work to shooting incredible videos and photos easy.
SMART FLIGHT
The technology by Intel offers several smart functions integrated into the system including CYCLE, Point of interest (POI), Curve Cable Cam (CCC), JOURNEY and Front Ultrasound Sensor function. These functions add to the other proven safety features from Yuneec like Geo-fencing, Dynamic Return home, Low Battery Return Home and No Fly Zones.
Features
Complete Ready-To-Fly thermal imaging camera drone with Sonar collision avoidance/intel real sense collision avoidance
The most competitively priced thermal imaging drone currently on the market
Full 360-degree camera rotation and 3-axis gimbal stabilisation
Six ultra-powerful motors for unparalleled stability plus redundancy to safely fly with 5 motors
Full first person view live camera feed and telemetry data displayed right on the controllers built in 7" touch screen
Up To 25 Minute Flight Time
Sonar collision avoidance technology
What's in the box?
Yuneec Typhoon H Pro with sonar collision avoidance
CGO-ET Thermal Camera
4K Camera
2 x Batteries
Softshell backpack